The cross-curricular teaching of IT, English and Art in Grade One at Pythagoras Academy
The Grade 1 teachers at Pythagoras Academy recently developed a unique cross-curricular project – 3D printing vegetable dolls.It was designed to encourage children to continue exploring the relationship between nature and humans.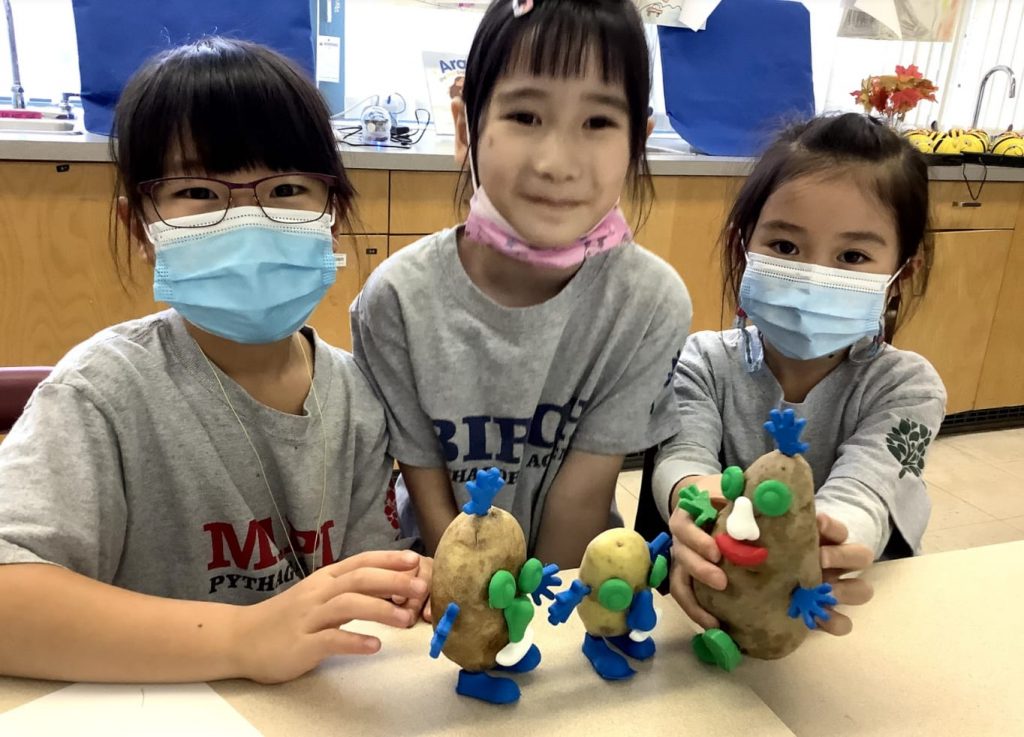 The children first select a vegetable as a prototype to create a design. They could choose from potatoes, bell peppers, carrots, or cabbage. Then the teacher distributed the doll body components made with the school's 3D printer so that students can assemble the vegetables into their dolls.
The core problem was that the plastic body parts cannot be attached to the vegetables on their own. Once students noticed the problem, they used their problem solving skills to figure out how to attach the parts to the vegetables. Let's take a look at how they finally solved this problem.

First, the children brainstormed how to link the components and the vegetable bodies. Some students suggested glue, some suggested pins, and finally they agreed that they needed a connector. Under the guidance of Homeroom teachers, the students designed what the connectors should look like. They discussed practicality and appropriate sizes to fit the body parts. Then, the IT teacher assisted the children to print out the designed connectors using 3D printer. The children excitedly assembled their own vegetable dolls using the connectors.
In the Visual Arts class, the students painted their dolls' body parts with different colors and patterns.
The children then brought their dolls to homeroom class, where they played games with the vegetable dolls. They engaged in Language Arts class by creating interesting stories to tell their peers. With their handmade vegetable dolls in various shapes and sizes, the students engaged in cross-curricular activities with joy.
Finally, the teachers took Grade 1 students outdoors to the playground where they used the natural surroundings to verbally improvise fairy tales with their plant dolls. The children used iPads to record their stories. Then, they made short videos through the school's Seesaw Student Digital Portfolio platform, in which they can share with their parents online.
After all the lessons have been delivered, the teachers are planning to share the short videos of the children's stories.
The BC curriculum defines the big idea of IT as letting children develop their natural curiosity towards design. Nurturing children's imagination means encouraging them to explore ideas and learn to change through experience. In the early years, learning is embedded in knowledge memory, cultural history and storytelling, with a focus on children's curiosity and engagement.
With the educational philosophy of cross-curricular teaching and equal emphasis on Arts and Science, Pythagoras Academy takes "whole-person education" and "lifelong learning" as its ultimate goal in nurturing children. Pythagoras Academy firmly believes that cross-curricular learning allows the full integration of academic subjects and fine art subjects, which broadens our students' view and perspective towards the world.