Winter Concerts December 2019
Pythagoras Academy students worked hard to prepare for the 2019 Winter Concerts. They presented their fine music and musical theatre pieces to their parents and guest audiences on December 11th and 12th, 2019.
JK and Kindergarten Concert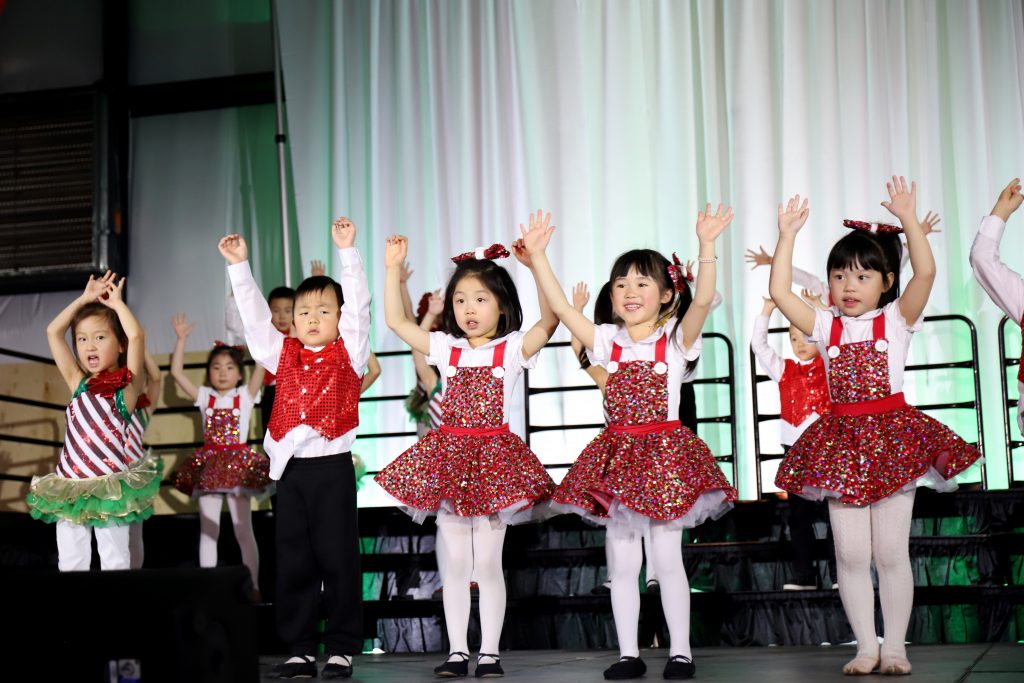 The kindergarten and junior kindergarten students collaborated for the Winter Concert this year. At the concert, the students sang, played on percussion and descant recorders and danced to musical theatre numbers. The theme, "Christmas in Harmony" is composed of a selection of folk songs, such as Land of the Silver Birch, Canoe Song in duet, Echoes, Who Has Seen the Wind and ended with Joy by Bach performed by the kindergarten students to celebrate the sound of music and nature. The students blew the descant recorders with great precision and they had fun and enjoyed the whole experience. A big thank you to all the parents, teachers and administration who helped to make this year's winter concert a success. It really was an amazing show! — Ms. Jean Huang
Concert Grades 1 – 3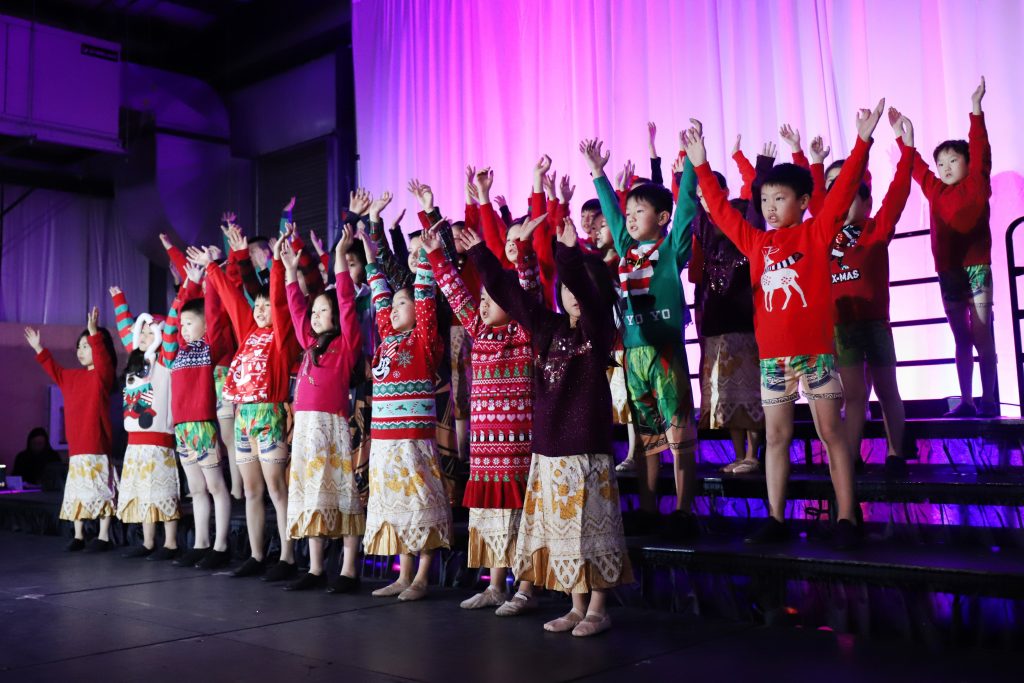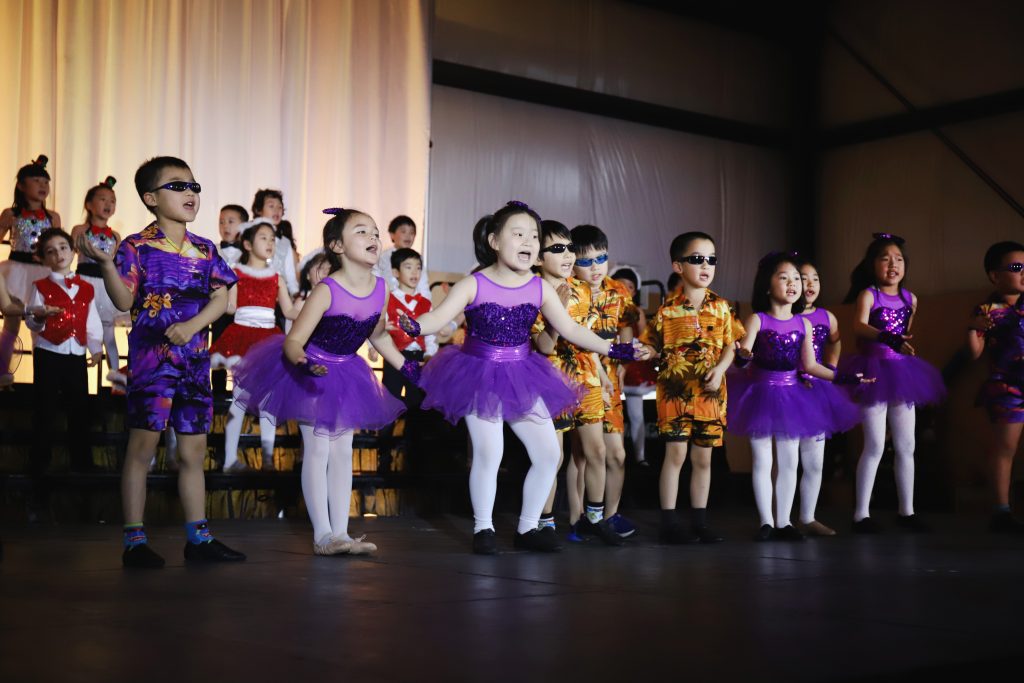 This year the musical repertoire for the Primary Concert was outstanding. Songs from around the world, French songs, First Nations songs and Carols, songs from the Sound of Music and a variety of others. Piano soloists also played a variety of different pieces. All grades shared some well rehearsed Musical Theatre pieces. 
A lot of the pieces were inspired by Carl Orff who was a composer, teacher and creator of the Orff program. The students were very excited to share their expertise and the audience was treated to a wonderful afternoon.   
Concert Grades 4 – 8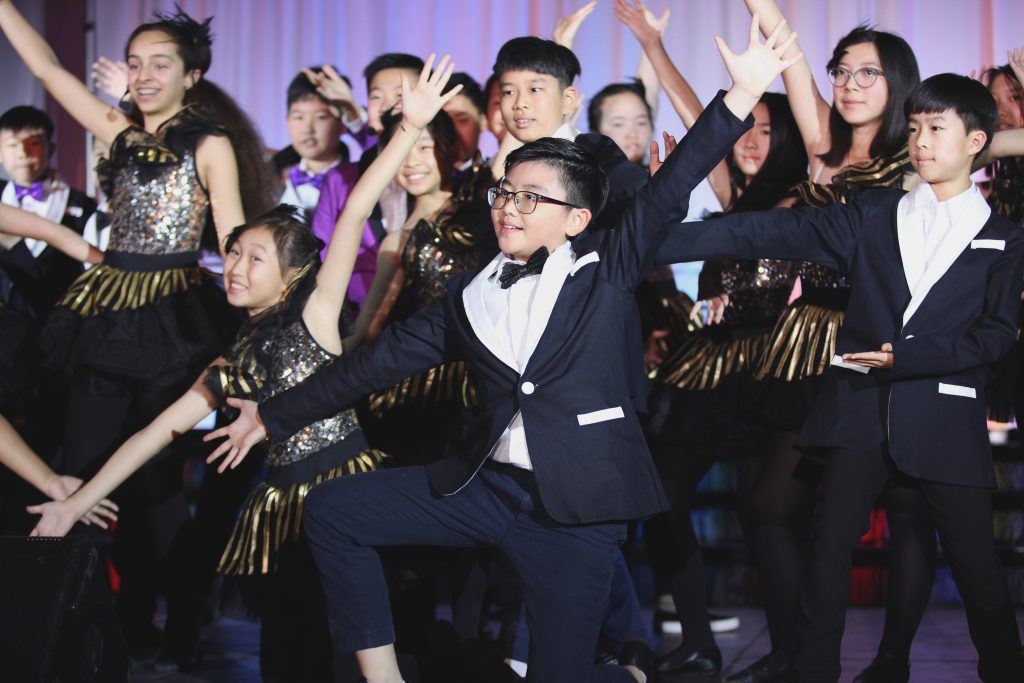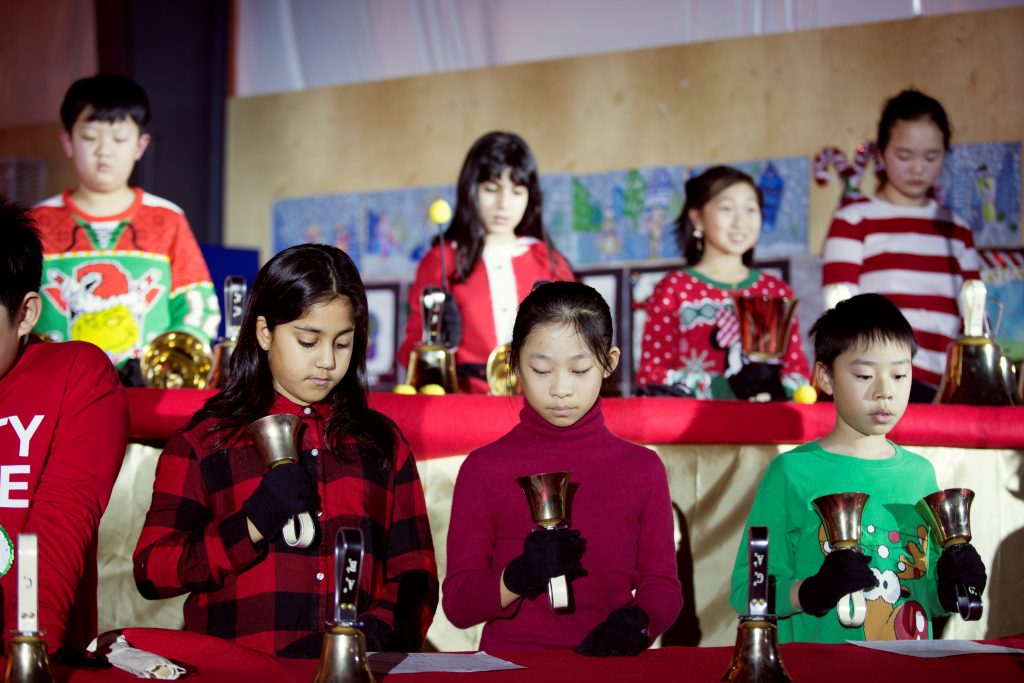 The intermediate students were delighted again this year to have another great repertoire to share with the audience. , The First Noel and Hark the Herald Angels Sing were all played on the Bells. The soft chimes reverberated around the gym. More children performed as soloists on the piano and the expertise of these young people was very well received by the audiece. The Musical Theatre groups put their heart and soul into their pieces and made the audience sit on the edge of their seats, especially "The Prom Musical" performed by the Grades 6 – 8 students.   — Ms. Corinne Welk
Musical Theatre Programs
The Winter Concerts this year were an opportunity for all students to showcase their talents and their learning over the past four months. Pythagoras Academy students delivered some outstanding performances. From "Christmas around the World" (Grade 1), "Moana Mash-Up" (Grade 2), "Beauty and the Beast Medley, (Grade 3), "Mamma Mia Medley, (Grade 4), "Tangled Melody" (Grade 5) and to "Building a Prom for everyone" (Grades 6, 7 and 8), the Musical Theatre children learned some complex choreography. The costumes added some vibrant colours to the magical dances. There were many strong solos and the students played their characters with confidence and perfection.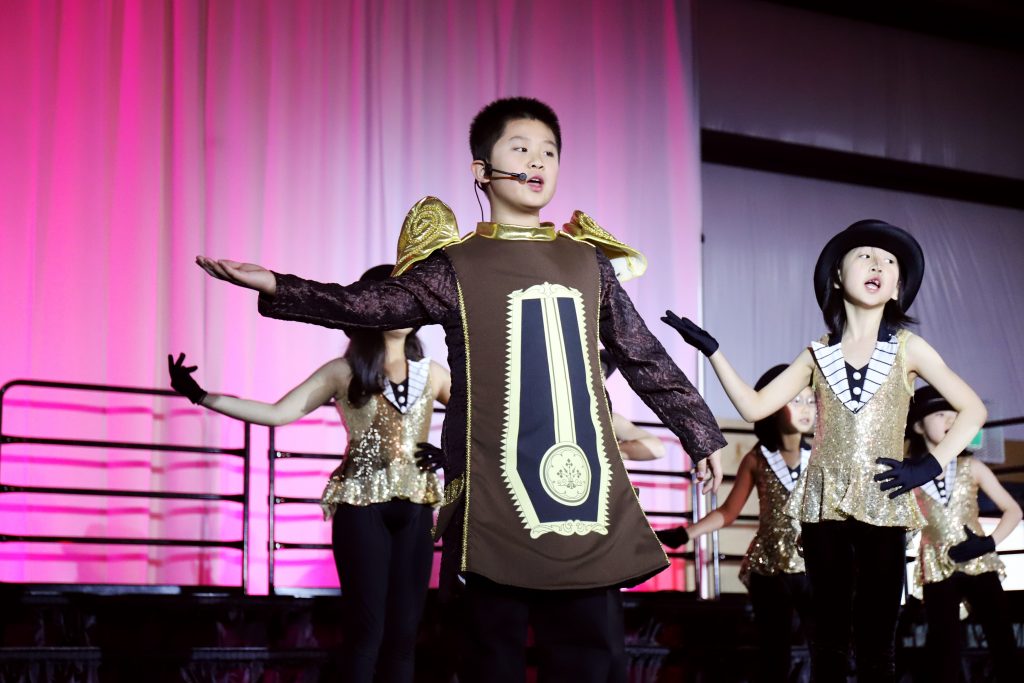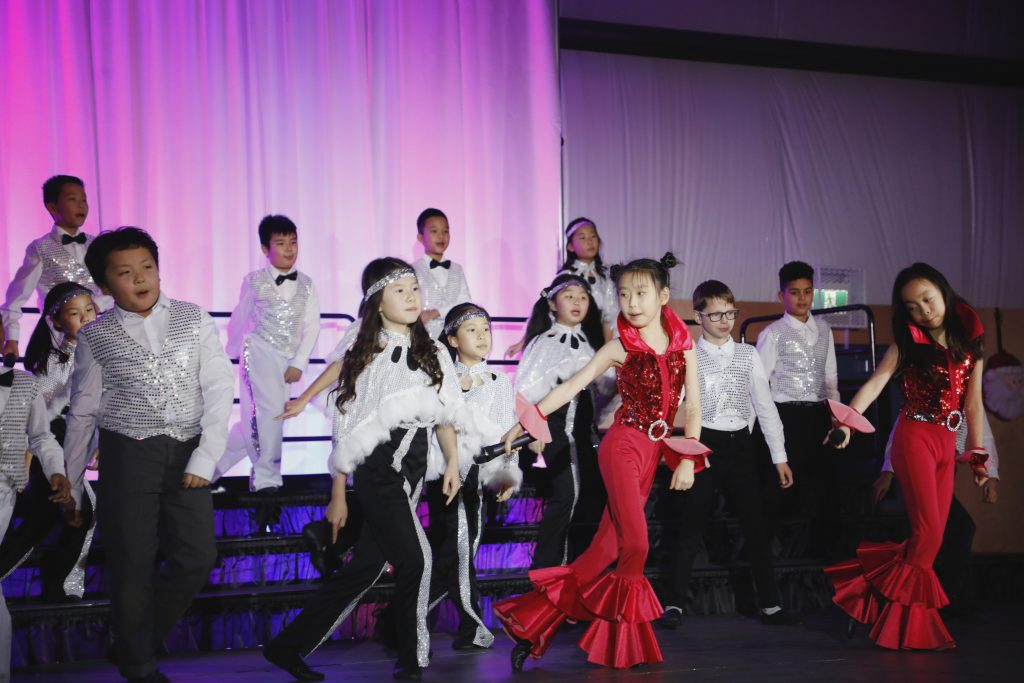 Special thanks to all those who helped behind the scenes and the audiences must be commended for supporting their children with enthusiasm. We would like to wish everyone a very Merry Christmas. — Ms.Emma Swords