Pythagoras Academy students return to FIRST World Championship in Houston
On April 20, 2022 two students from Pythagoras Academy, Leo Cao (Grade 7) and Jamie Zhang (Grade 5) along with the school's IT/ADST  teacher and FLL coach Mrs. Yanina Vihovska went to  Houston, Texas to take part in the 2022 First World Championship. We were one of the two top FLL teams from Canada that were invited to the FIRST 22 World Championship to join this important in-person event. Pythagoras Academy students and staff are very proud that our team was one of them.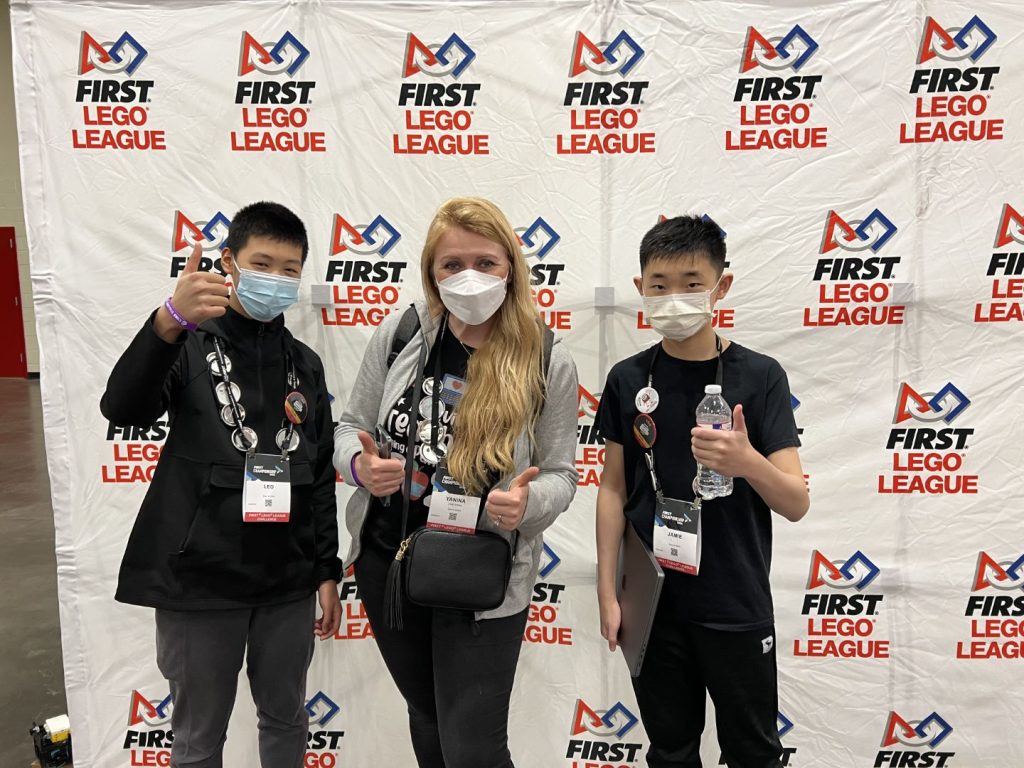 This event was very exciting, since after 3 years of holding all of the competitions online due to COVID 19, this was the first in-person event this 2021-2022 season, FIRST FORWARD powered by Qualcomm.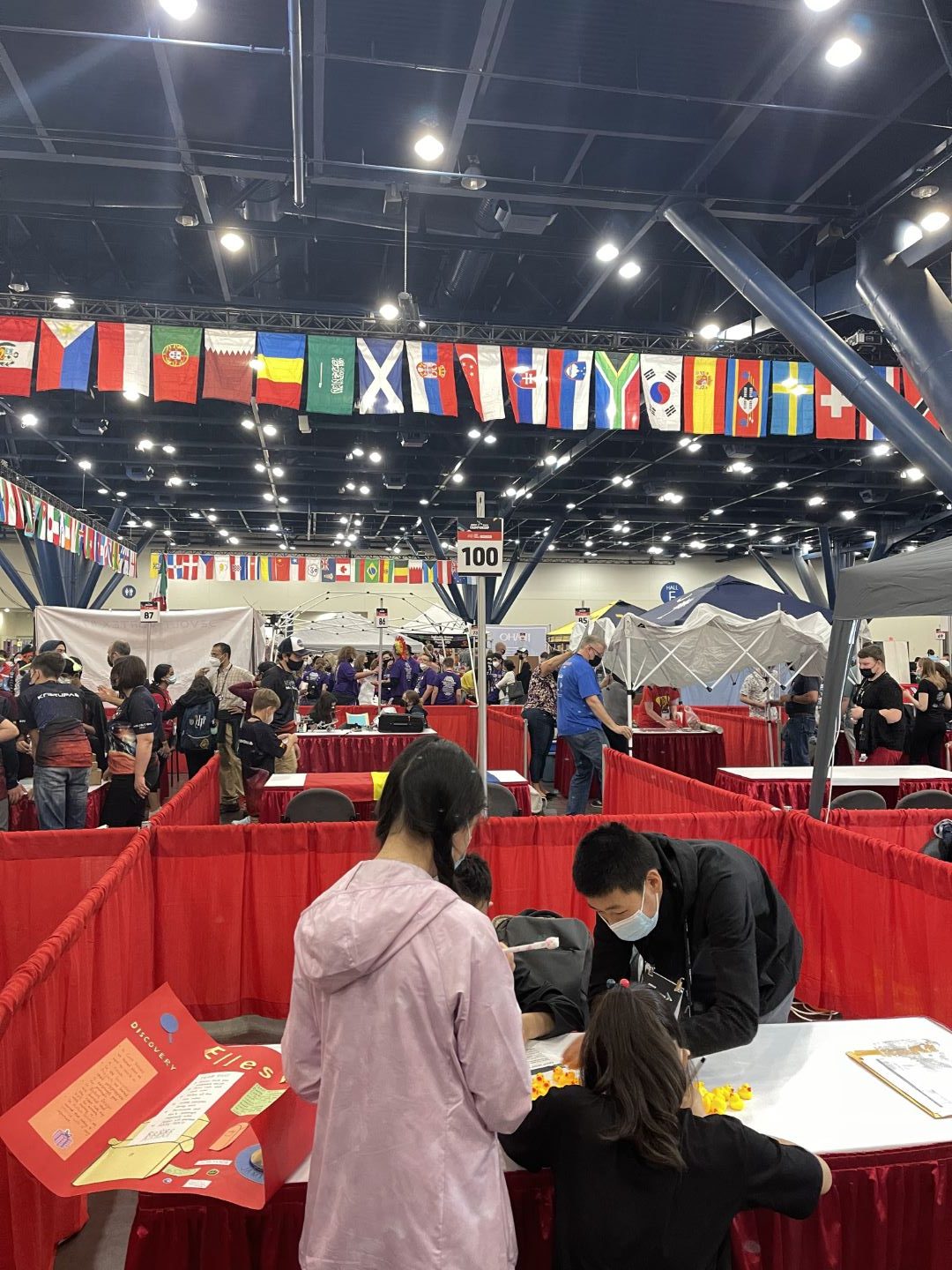 Thousands of students, coaches and volunteers from all over the world came to Houston to take part in the ultimate celebration of STEM (science, technology, engineering, and math) and innovation at the George Brown Convention Centre from April 20-23.There were intotal 108 teams. During FIRST LEGO League Challenge (ages 9-16) elementary and middle school kids are judged on Core Values, Robot Design, and Project.
Our students were extremely excited and slightly nervous to showcase their robot and all of the smart attachments along with their innovative project. In addition, our team was one of the two teams representing Canada. Thus, we felt even more responsible to do our best during this competition.
We are very proud of all our students from Pythagoras Academy, who joined FLL teams last September, attended all the classes with Mrs. Vihovska and practiced weekly after school with our partners Roboplanet Society and wonderful coaches John and Tony. But especially we are proud of the two students that were representing our school at the World Championship, Jamie (Grade 5) and Leo (Grade 7).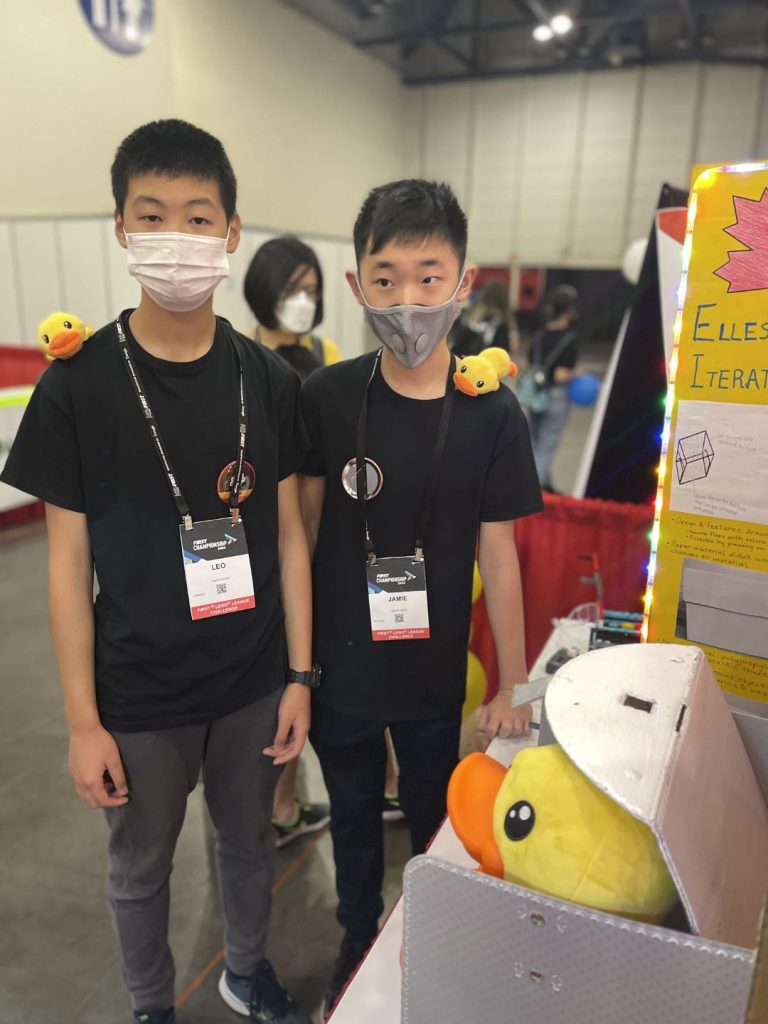 Both students worked very hard since August 2021 preparing for the FLL Challange. They spent multiple hours building and testing their robot, writing programs and adjusting their attachments to complete all the Transportation-specific mission models on the 2021-2022 FLL Challenge mat with exclusive sets of LEGO.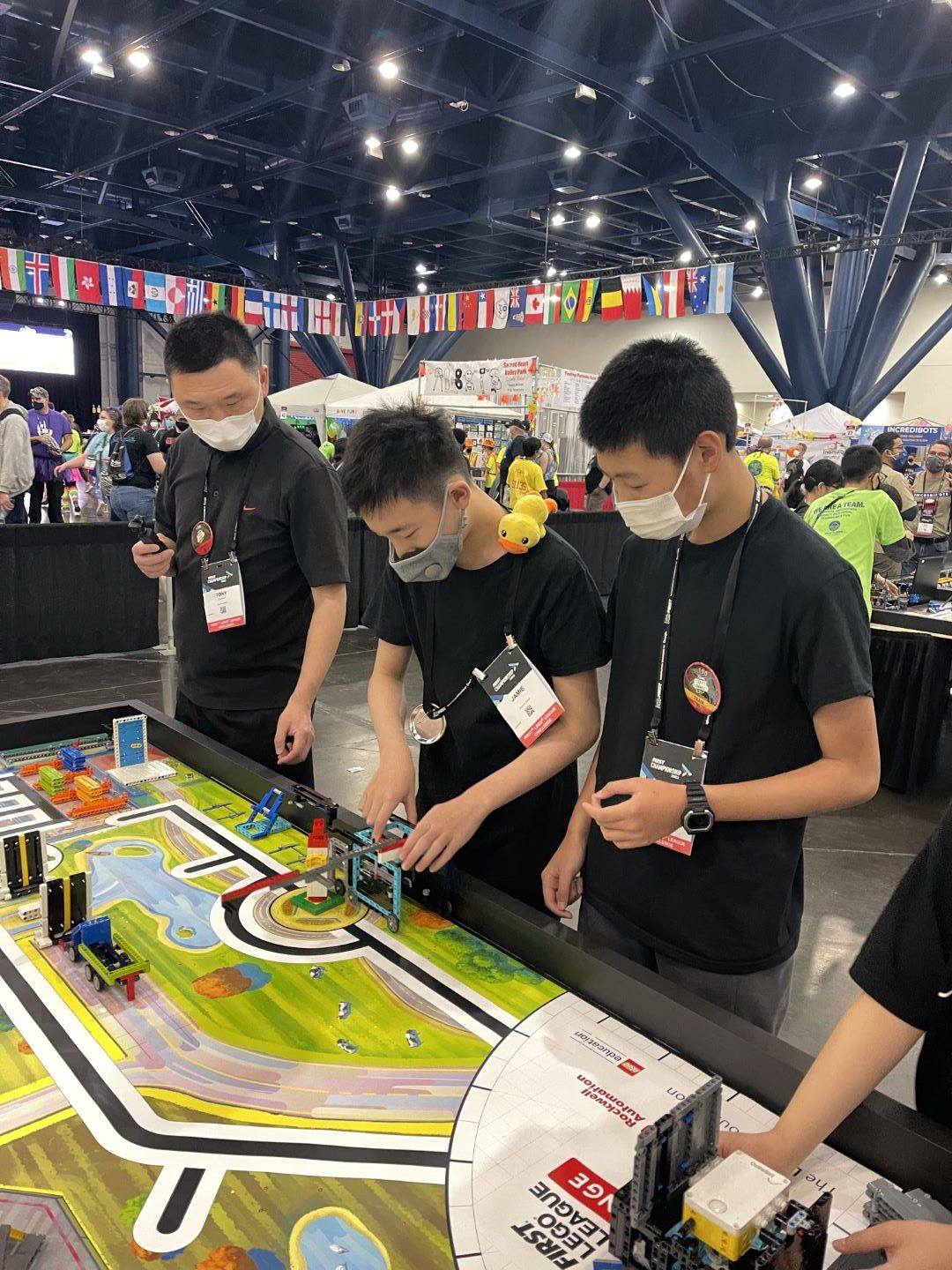 During FIRST 2022 Championship students met a lot of other teams, they exchanged tokens and pins, played games, took pictures and found friends. They learned about other team's projects and solutions. Also they shared their idea of a recyclable box that can be used up to 70 times to deliver different items without wasting cardboard and costing only 24 cents a box.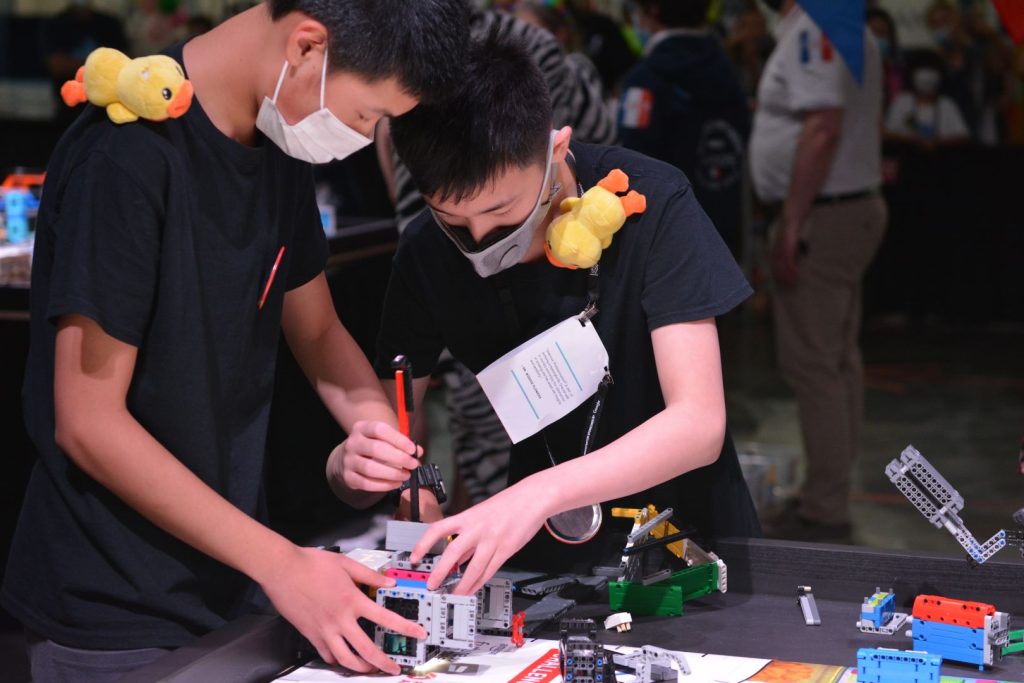 It is worth noting, that this is our second invite to the World Championship. Last year our BC Champions team team attended Asia-Pacific World Challenge online and received a "Motivation Award". Therefore we were delighted to join this event in person and compete along with other 108 teams.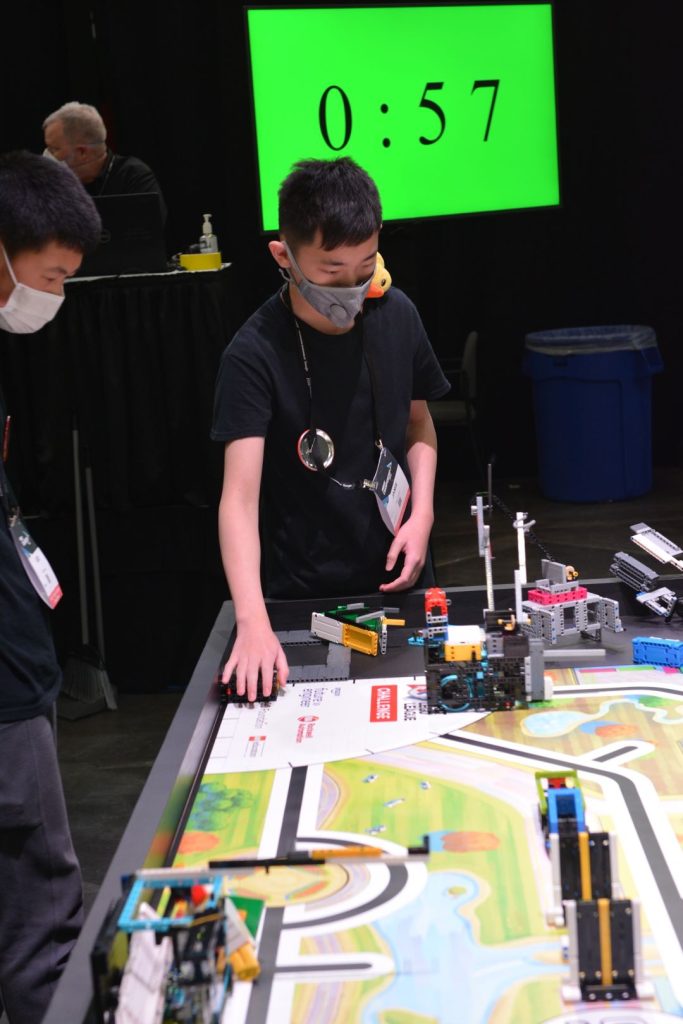 In addition, its worth noting that our students have already attended First Lego League Explore (K-Grade 4) Mission Moon World Championship in Houston in April 2018.
At the FIRST 2022 Closing celebration, our PA students found out the theme of the next season- Electricity and Power, they also were able to view the new missions mat. All this motivated them to start researching and preparing for the new 2022-23 season during our flight back to Vancouver. Way to go, boys!