PA LEGO Team Getting Ready for Houston
Pythagoras Academy is excited to announce that, in combination with RoboPlanet and our IT teacher, we will be sending a team of 6 students to Houston, Texas to participate and compete in the FIRST LEGO League Jr. World Festival Expo (FLL Jr.) from April 17th to April 21 in 2019.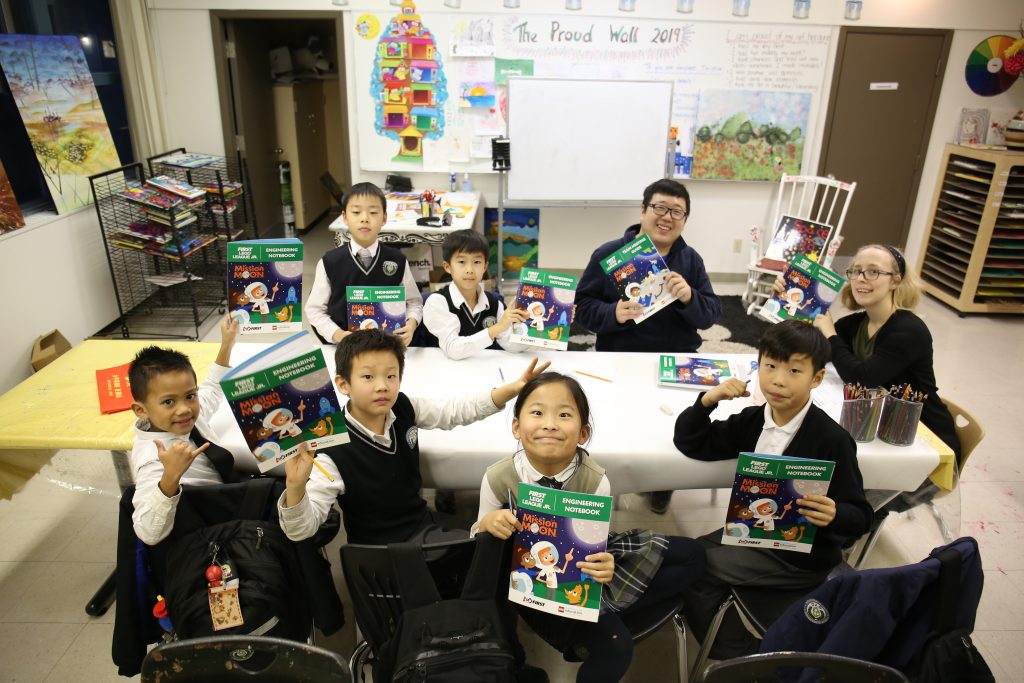 The World Festival Expo is a global celebration of FLL Jr. and the world's largest festival of STEM for students. For the 2019 World Festival Expo, only 60 teams were selected to compete out of 20,000 teams who participated in the FLL Jr. Tournaments held worldwide. Last year, over 30,000 students from 74 countries participated in the event. RoboPlanet performed outstandingly during the local FLL Jr. Tournament last year, and thus was rewarded with this amazing opportunity.

Since September 2018, RoboPlanet has been cooperating with Pythagoras Academy and delivering LEGO Robotics Workshops to the students in our school. Through various workshops, after school programming, and activity blocks, RoboPlanet and our IT teacher, Ms.Pynn, have chosen 6 students to represent our school team in the World Expo. These students are:
Jayden De Guzman
Curtis Liu
Terence Liu
Ethan Yang
Mark Zhang
Megan Zhao
The competition will take place from April 17 – April 21, 2019 in Houston, Texas (USA). Our students are hard at work preparing for this event. Please wish them the best in this exciting endeavour!