High School Musical will premiere on May 25 at 7 pm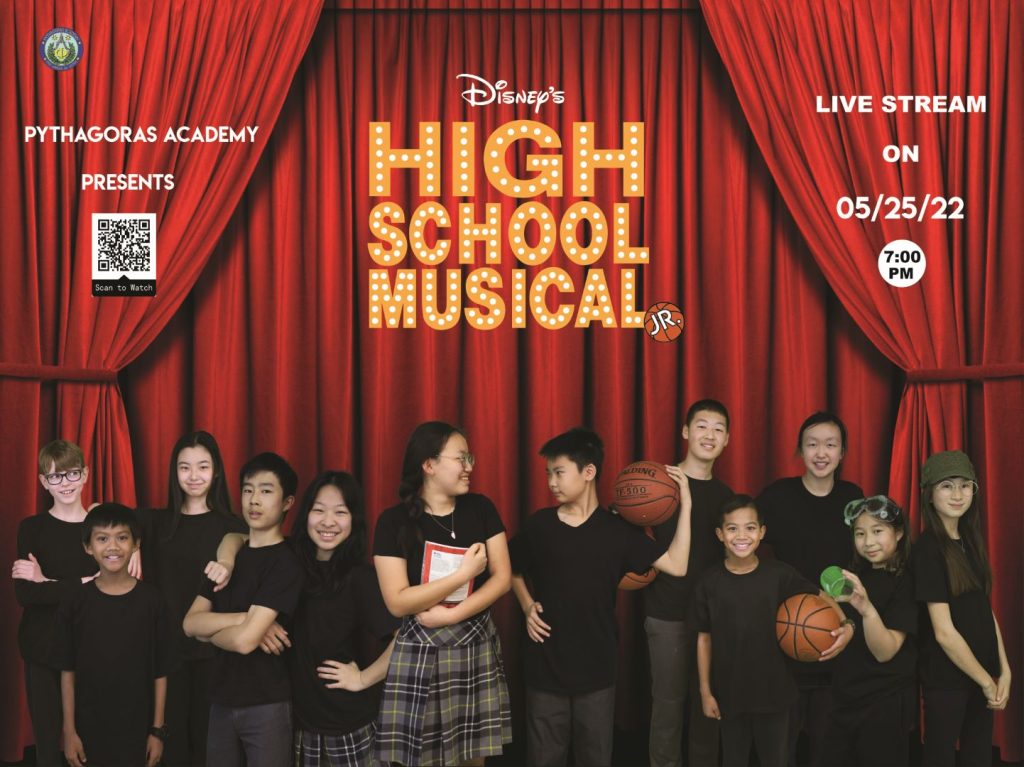 Don't miss your chance to watch Pythagoras Academy's 2022 production of the very popular High School Musical. The showing will be at 7:00 pm on May 25th, 2022 at https://ca01web.zoom.us/j/65245283790
We don't want you to miss out on the opportunity to watch this fantastic production which is free this year! The students and teachers have been working very hard, rehearsing since October, 2021. Normally we'd hold our annual show at the Gateway Theatre; however, this year we are providing the opportunity to view it from the comfort of your home, surrounded with family and friends!
High School Musical is the story of redefining who you are. Gabriella is a new student at East High School, and meets Troy who she met at a New Years Karaoke party before returning from the winter break. Troy and Gabriella are stunned upon discovering that both of them are attending the same school, and realize that they both want to audition for the school musical. They are given callbacks that are posted for the whole school to see, and the rest of the school doesn't approve of this decision, specifically school musical superstars Sharpay and Ryan. Therefore, Gabriella and Troy must fight against the rest of the school's opinions of them to be who they truly want to be.
Mark your calendars for your own viewing parties at home. Plan now for a fun night as you gather to watch the show and the hard work and dedication our staff and students have put into this performance.